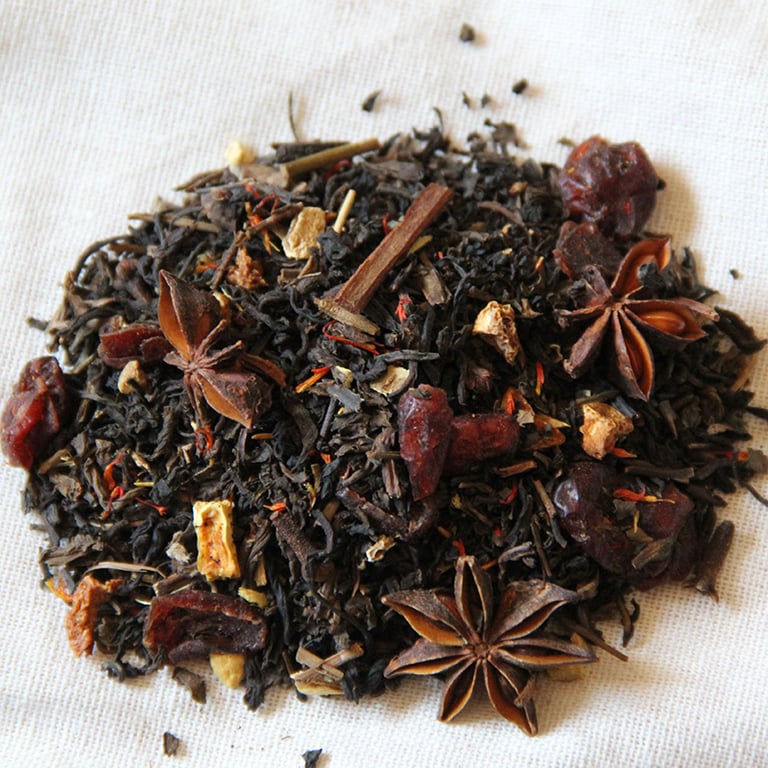 Raise a spirited glass of Cranberries with jovial Mulled Spice.
This beautiful blend was inspired by the timeless tradition of Mulled Wine and other holiday spirits made to accompany Winter celebrations. Cheers to year end gatherings and new beginnings!
Decaf Black Tea, Safflower, Orange Peel, Dried Cranberries, Cinnamon, Cloves, Licorice Root, Natural & Artificial Flavors.