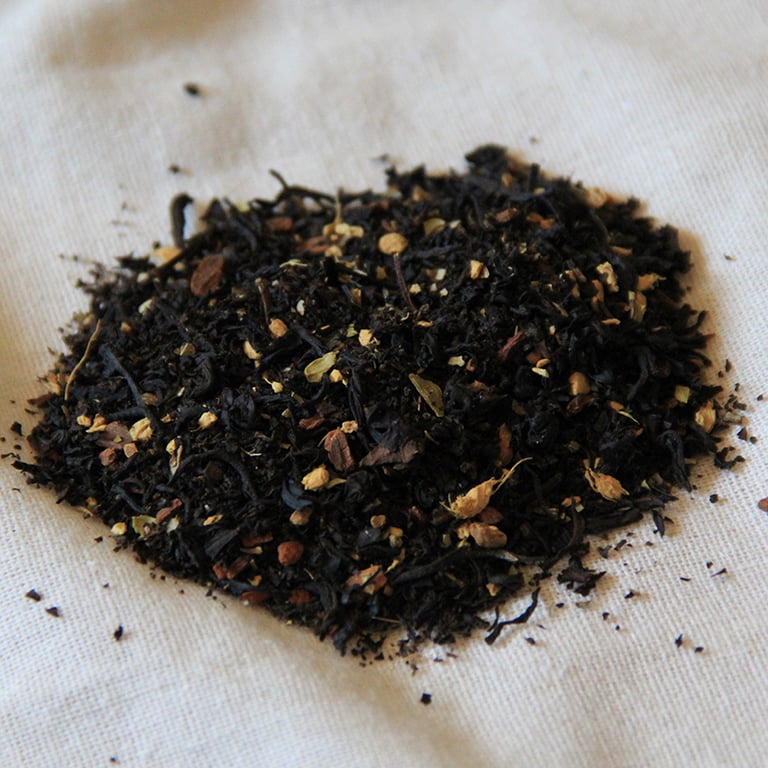 Masala Chai spices flirt with lush notes of Blackberry & Currant
Inspired by the play Nocturnal Notes which world premiered in 2007. A modern Los Angeles love story based on the King Arthur legends.
This tea mixed with timeless Masala Chai, and given dark berry undertones to create a lush blend.
Black Tea, Cinnamon, Ginger Root, Cardamom, Blackberry Leaf, Natural & Artificial Flavors.