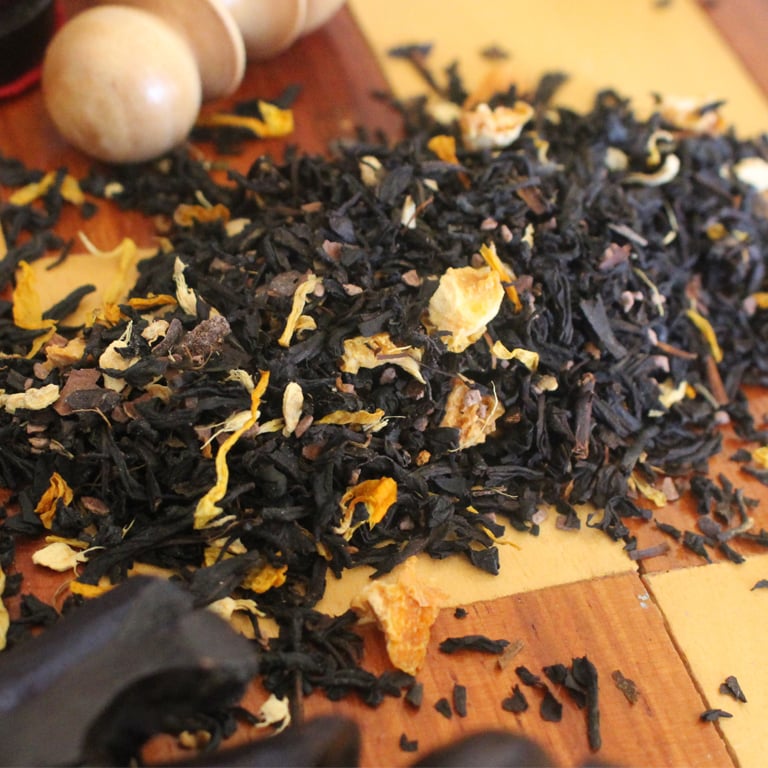 Professor Elemental's Apish
Oh Geoffrey!Enjoy this blend of Roasted Cacao with spitfires of Orange & Ginger. Perfectly Proper for our Ape Wonder.
In celebration of Professor Elemental's newest album Nemesis, we have created a blend that captures our favorite Ape Butler, Geoffrey. Bright & Unpredictable with a touch of Spice.
Assam, Black Tea, Orange Peel, Ginger Root, Roasted Cacao, Calendula Petals, Natural & Artificial Flavors.