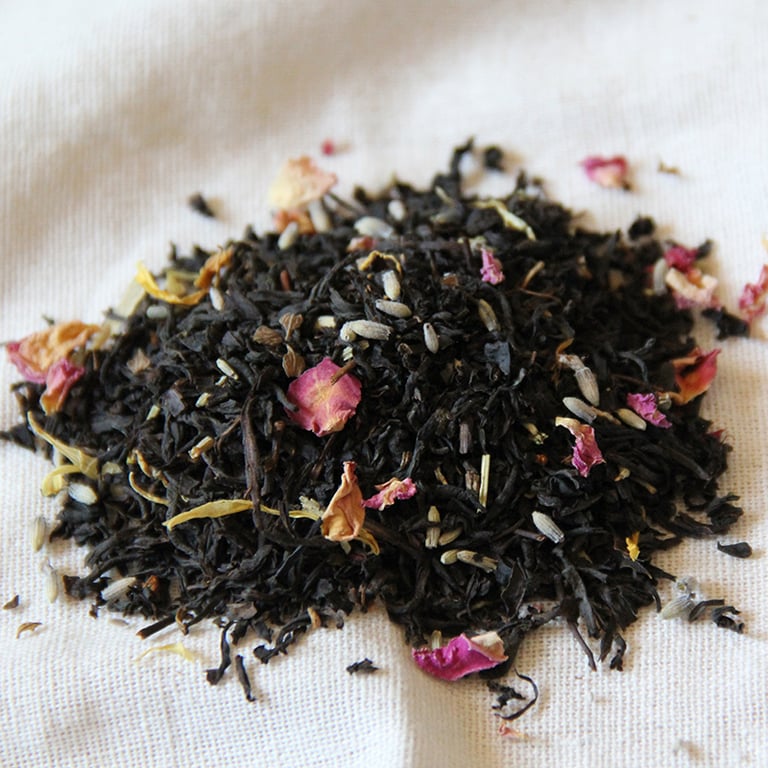 Passion fruit & Lavender dance with hints of Rose & Bergamont.
This tea was created to promote inspiration. Passion fruit has been known to stimulate the brain, where Bergamont and Rose has the property to refresh and revive.
This tea was inspired by Kipp, Azure Lorica's mascot. Kipp is a Cloud Rider that surfs the skies for adventure!
Ingredients: Black Tea, Calendula Petals, Rose Buds, Lavender Flowers, Natural & Artifical Flavors.