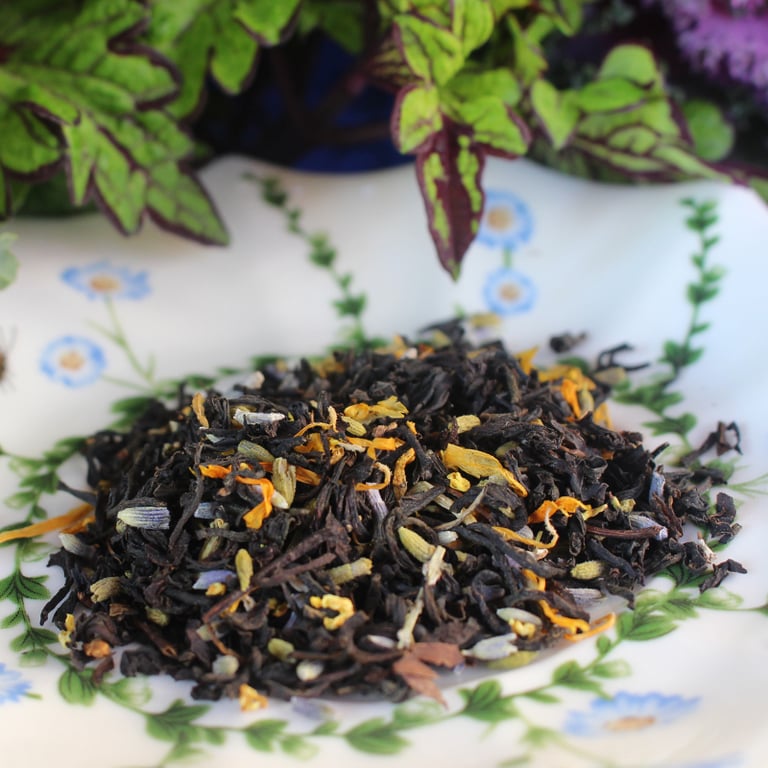 Kettle Cafe Blooming Bonnets
Let the breathtaking view of a field with countless wildflowers, take your breath away, as you pass by. Gently swaying in the Spring breeze carrying you away to the next destination.
A unique take on an Earl Grey with notes of Bergamot, Mango, Lavender and the light hint of Osmanthus. This blend was created for The Kettle Cafe, a non-profit tearoom in Spring Texas. Half of the profits from this tea will go towards their programs of rehabilitating human traffic victims with tea & hospitality.
Black Tea, Lavender, Calendula Petals, Osmanthus, Natural & Artificial Flavors.