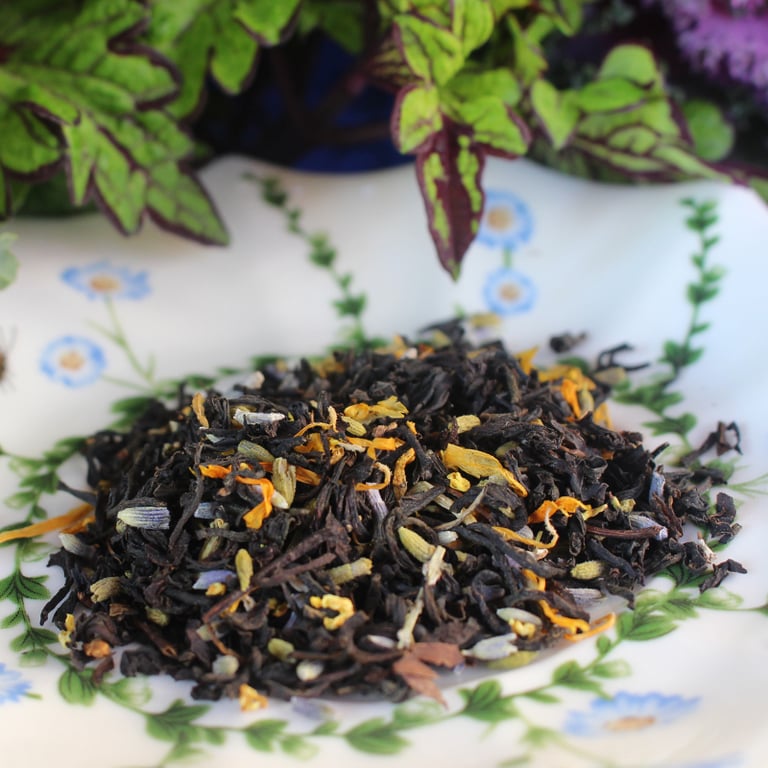 Let the breathtaking view of a field with countless wildflowers, take your breath away, as you pass by. Gently swaying in the Spring breeze carrying you away to the next destination.
A unique take on an Earl Grey with notes of Bergamot, Mango, Lavender and the light hint of Osmanthus. This blend was created for The Kettle Cafe.
Black Tea, Lavender, Calendula Petals, Osmanthus, Natural & Artificial Flavors.