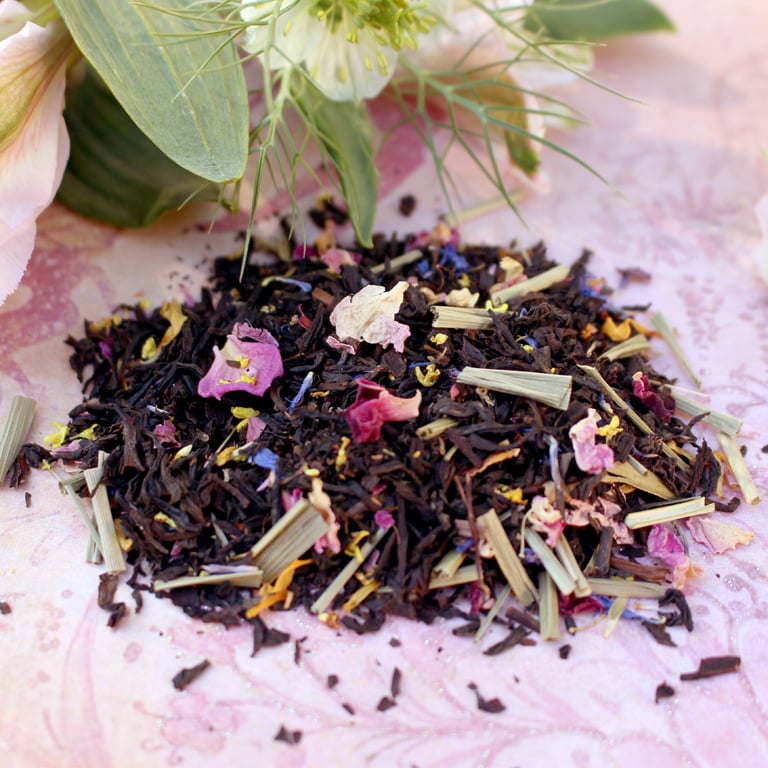 A playful blend inspired from the first baby's laugh that broke into a thousand pieces. The sweet taste of mango on a bed of flowers.
A blend inspired by faeries and the endless Springtime of Neverland. Packaged with iridescent bags inspired by the magical properties of pixie dust. The perfect teatime blend for garden tea parties.
Made with Black Tea, Rose Petals, Lemongrass, Osmanthus, Calendula, Cornflower, Natural & Artificial Flavors.