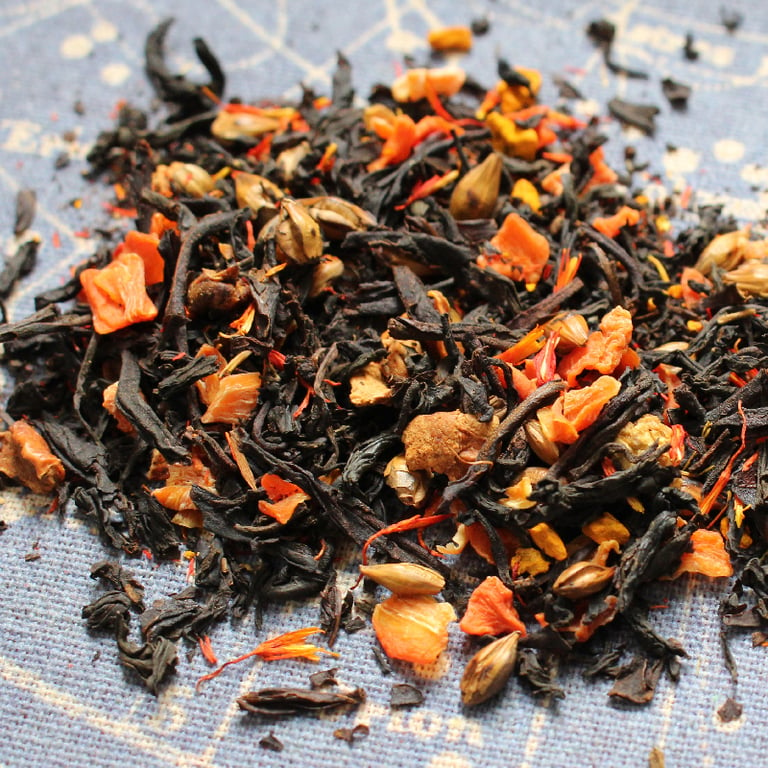 Partake in folklore past with the rustic sweetness of Apple & Carrot. Washed with the sumptuous tides of Toffee & Apple.
This blend was inspired by the dark nights in colder weather next to a crackling bonfire. The perfect setting for sharing memories & tales.
Packaged in a traditional tea paper canister, this tea is a beautiful Autumnal gift for gatherings or a nice touch to your tea corner. Encrusted with a beautiful folk inspired design and a malachite patterned band.