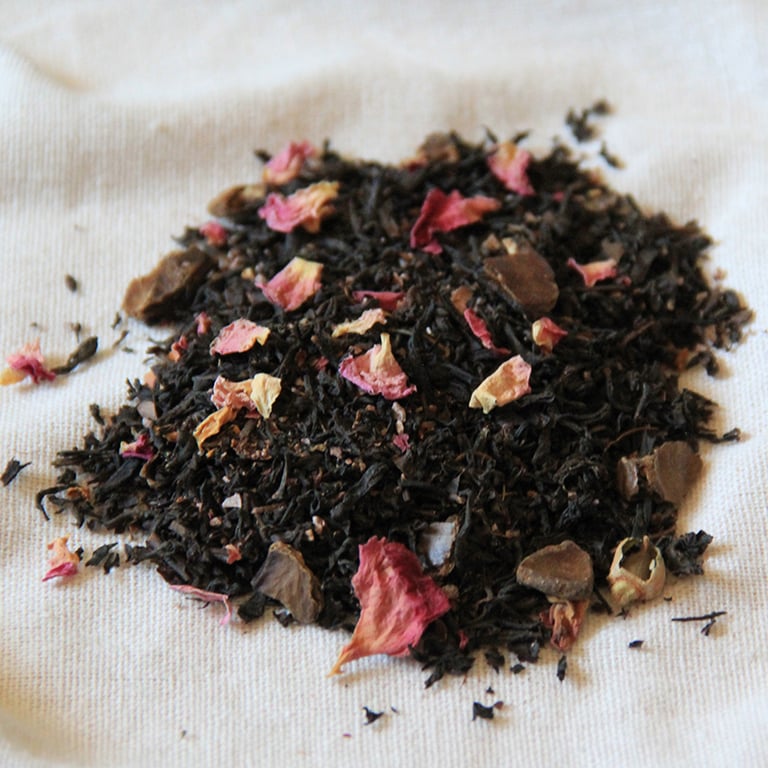 Indulge in luscious Chocolate & alluring Rose Petals.
This tea was created in inspiration of Springtime's beauty. Intentionally created rich and decadent like the heady smell of fresh bloomed flowers, the sun rays breaking through the clouds. Chocolate notes greet you with a hint of Rose.
Perfect for that unique gifting, or to accompany you on an impromptu rendezvous.
Ingredients: Black Tea, Rose Buds, Vanilla Bean, Roasted Cacao, Carob Pods,Natural & Artifical Flavors.