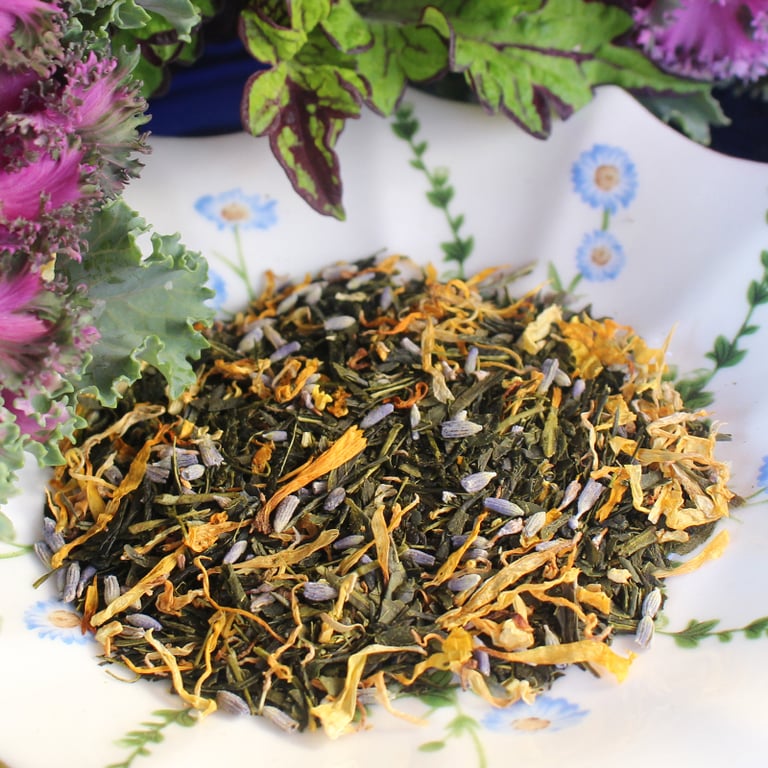 She holds many stories of times bygone in her bustling streets. Her buildings dress her in a classic grace. For all the travelers that have visited her, she has always given them the tradition of her endearing hospitality.
A bright Sencha with Mango, Lavender, and the light hint of Osmanthus.
Sencha Green Tea, Lavender, Calendula Petals, Osmanthus, Natural & Artificial Flavors.