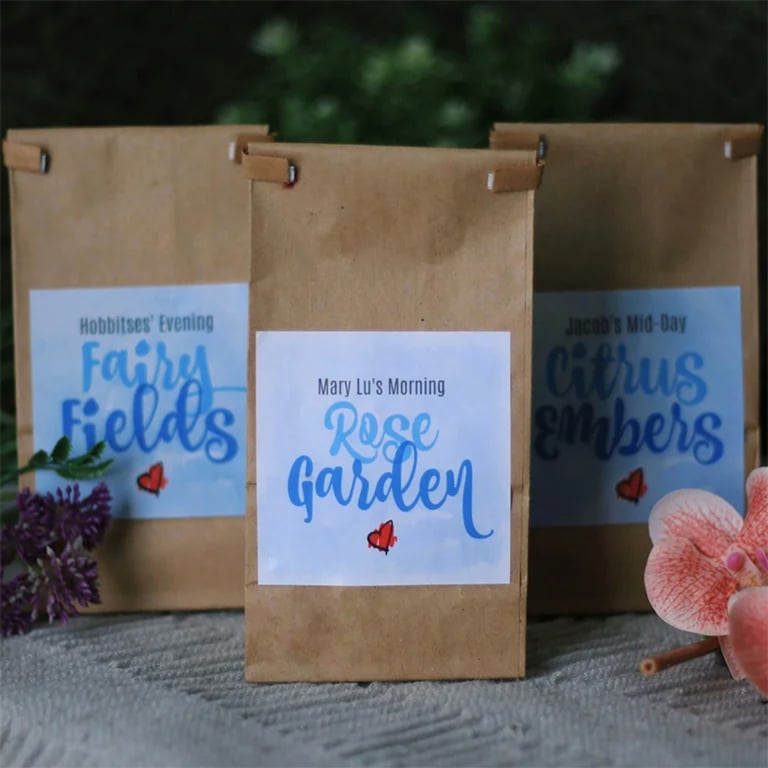 Miss Mary Lu Tea Time Fam Collection
Its back! Enjoy the entire collection with full 1.5oz bags.
Please enjoy this collection of teas inspired by Miss Mary Lu, hostess of Tea Parties on the Internet!
The Tea Time Fam Collection Includes:Miss Mary Lu's Morning Rose, Jacob's Citrus Ember and Hobbitses' Fairy Fields:
All of the teas are available in your choice of Zero Waste Brown Bags or Classic Black Bags.