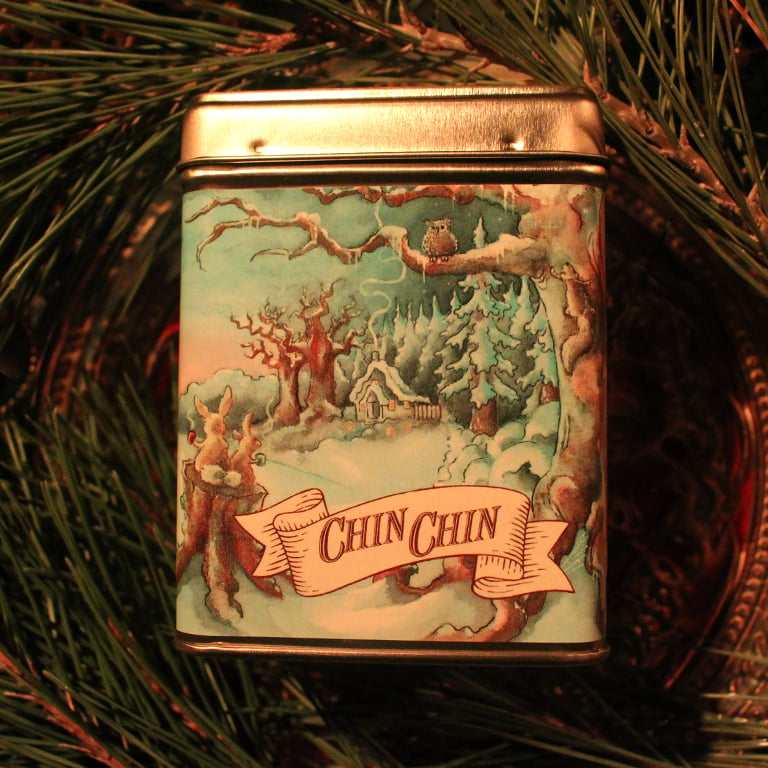 Please enjoy this limited edition Tin of our Winter Seasonal Blend. Adorned with Jonas Karlsson's illustration of Cobweb Cottage in a snowy wonderland.
Raise a spirited glass of Cranberries with jovial Mulled Spice.
This beautiful blend was inspired by the timeless tradition of Mulled Wine and other holiday spirits made to accompany Winter celebrations. Cheers to year end gatherings and new beginnings!
Decaf Black Tea, Safflower, Orange Peel, Dried Cranberries, Cinnamon, Cloves, Licorice Root, Natural & Artificial Flavors. 3oz
Each tin has been created with care. Since it is handmade there may be some small imperfections making your tin unique to you. Please handle with care. Do not expose to water or high heat
Tins will be shipped starting November 15th.